Promotional Video Production Sussex
Tell your story through video with professional promotional video production
In today's digital landscape, creating high-quality promotional video is not just a nice-to-have, it's a game-changer. Whether it's for your website or social media, our promotional video packages have been elevating businesses' online presence across Sussex and further afield. Partner with us and to craft captivating video content that drives leads, engagement, and results.
Why do we create promotional videos?
Users spend on average 88% more time on websites with a video versus those without
One minute of video is equivalent to approximately 1.8 million words
Viewers retain 95% of a message when they watch a video compared to 10% when they read text
Promotional Video Projects
NEXUDUS
We worked with software company Nexudus to produce this promotional case study video with one of thier clients in Hastings. We were blessed with a great building to shoot in, with some parts highly finished and others still under construction. This enabled us to tell the story visually as well as through the talking head content.
PPHE
We worked with PPHE to develop promotional videos for their apprenticeship program and graduate pathway. A combination of talking heads and b-roll delivers the carefully crafted messaging in a powerful but succinct way.
PODYMOS
A marketing agency in the medical sector, Podymos asked us to produce a video touring their clients world class production facilities, Contura in Copenhagen Denmark. We spent days shooting talking heads with key individuals in the organisation, and suiting up for filming inside extremely tightly protocolled clean rooms. It was challenging, and a lot of fun!
A promotion video company with a difference
We spend time getting to know the mechanics and core values of each company we work with to enable us to create videos which truly reflect and communicate the right messages. We combine professional quality video production with powerful golden circle marketing techniques to create assets that boost website conversions, increase brand awareness and help businesses grow.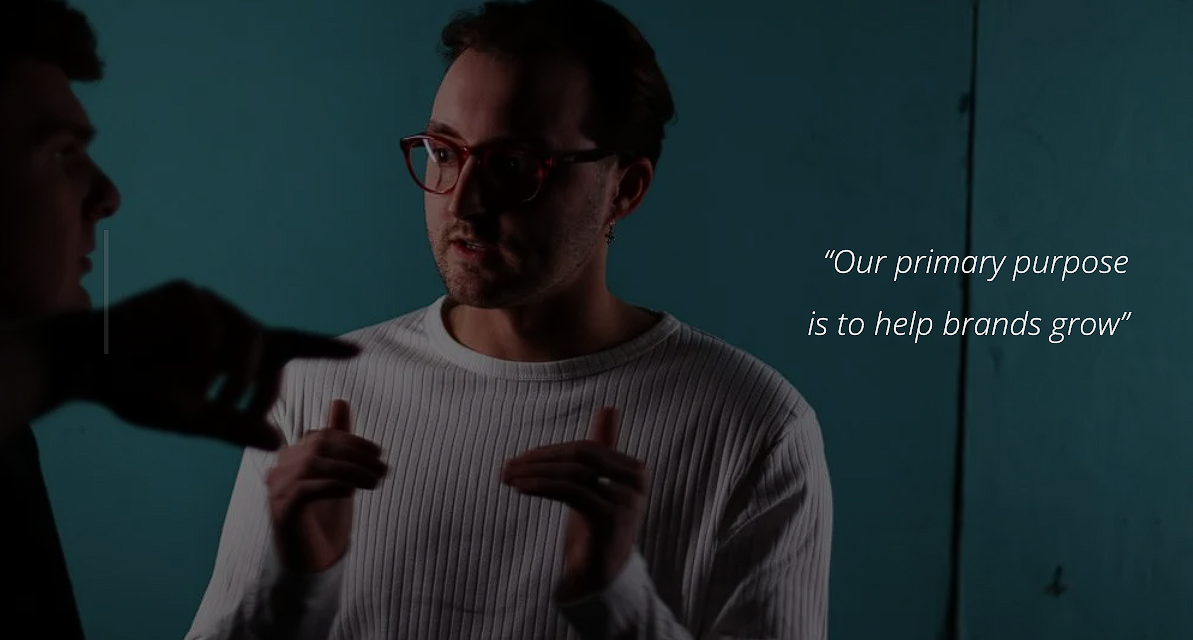 How it works: Promotional video production for businesses
We work alongside our clients to develop their concepts. We use our scriptwriting experience and filmmaking knowledge to fine-tune the vision and craft a compelling story.
We never compromise on quality, ensuring every promotional film boats clever lighting, impeccable audio, and creative camera work. Our clients can be sure that the final product will be a professional production. We have a network of set designers, camera operators, animators and actors at our fingertips, so no matter the scope of the film we can cover it.
Our editing is done by our in-house trained professionals who will do all of the hard graft, but allow our clients to have creative control and make iterations.
Client Testimonials

Working with Josh is an absolute pleasure. First and foremost the quality of his work is exceptional, visually striking and really well put together. He's very clear about how to get there, helping his clients through the process with really coherent advice throughout the process of planning, shooting and editing. He puts stakeholders and video contributors at ease with his laid-back and reassuring style and makes the whole process enjoyable for everyone involved. I wouldn't hesitate in recommending Josh to anyone looking to make a great video, I'll certainly be using him again.

Chris Tod – Merlin Business Consultancy
Contact us today to discuss your commercial videography needs.