Social Media Video Production
Did you know that 84% of people say they've been convinced to buy a product or service by watching a brand's video? Did you know YouTube reaches more 18 to 49 year old's in an average week than all TV networks combined? Did you know that 81% of people say they use Instagram to research brands? Big brands definitely know this, that's why they pump so much budget into social media video marketing.
If your brand wants to stay relevant and engage your audience, then you need to be using social media videos in your marketing strategy.
Now I know what you're thinking, a professional social media videographer would cost way more than we could afford with our marketing budget… Well, that's where you're wrong. In recent years technological advances have transformed the video industry, tearing down the barriers to entry for smaller companies. Professional video marketing is no longer a luxury reserved for giant brands with six-figure budgets. Professional video marketing is for you. And with 93% of businesses landing a new customer because of a video on social media (Animoto, 2020) if you're really serious about your business growth then there's simply no reason not to be utilising video!
We work primarily with local product and service-based companies in Sussex. Providing powerful and engaging videos that are designed to convert target audiences into leads and customers. These assets are invaluable to companies who want to utilise a video marketing strategy that will boost sales, increase brand awareness and help their business grow. And being eminently sharable, these short videos are perfect for social media posts or paid ad campaigns on platforms like Instagram, Facebook, LinkedIn and YouTube.
Looking for a Social Media Video Production Company?
If you are serious about growing your web traffic, leads and sales via social media video marketing then Contact us today. Our videos have helped numerous brands grow across a whole bunch of sectors and industries, and we would love for you to be next.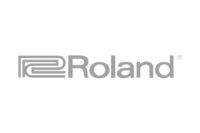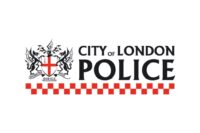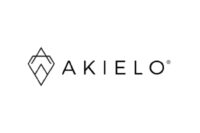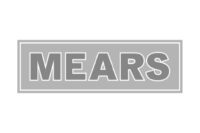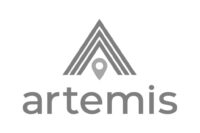 Social Media Video Production Tips
The 3-second rule
Research suggests you have 3 seconds to grab somebody's attention before their thumbs continue scrolling! If you are producing videos for social media then make sure you kick off with an intentionally engaging sequence. No slow builds in the world of social media video marketing!
Size matters
Consider what aspect ratio would work best depending on where you are posting your video. If your video is primarily going to be seen on YouTube or Vimeo, then 16:9 is your best bet. If you are shooting for Instagram or Facebook then you might consider rendering your video as a 1:1 square, or a 4:5 portrait. This will allow your video to fill more of the screen on a smartphone, and in this instance bigger certainly is better.
CTA
In most instances having a CTA built into your video is a must. If you're pushing a particular product or service then the CTA is pretty obvious. But even if your video is just about building brand awareness, think about what action your viewers could take that would serve that end. A subscription? A follow? A share? A free download?
Quality over quantity
Your potential customers don't want their social media to be flooded with your poorly constructed content. Posting low or even average-quality content too often is a recipe for losing followers. It is better by far to work hard on delivering stand-out content, even if that means posting less often. Be intentional and deliberate with what you are posting and when.
Video Content Marketing FAQ's
Do I need to provide a storyboard before EDEN can produce my video content?

If you have a strong vision and you would like to provide a storyboard for your video content then we would welcome that. If you are less sure about what you want the end product to look like, then we will be happy to work with you in the preproduction stage to flesh out the vision and design a concept that delivers what you need.

How long should my social media video be?

Data compiled by HubSpot suggests that 30 seconds might be the ideal length for social media videos. Instagram videos that received the most comments averaged about 26 seconds in length. However, the answer to this question should be guided by which platform the video is primarily designed for.

Can I have my video cut to different lengths for different platforms?

Yes, we can deliver multiple edits of different lengths.

Can I have versions of my video in multiple aspect ratios?

There will always be one aspect ratio that the footage will be shot for, whether that is 16:9, 1:1, or 4:5. However, we do shoot most of our content in 4K, which gives us room in terms of resolution to make your video work in different aspect ratios in a 1080p render. But if you know you want a square video, or a portrait video, then it is best for us to shoot with that in mind, and avoid manipulating footage in post production.

How often should I post content on social media?

At least once a week. However, keep in mind the principal of quality over quantity. If it't not feasible for you to create good quality assets every week, then switch to a slightly longer interval and keep the quality high.

Does it matter what time I post on social media?

Surprisingly, yes! Your choice of day and time will dramatically impact the level of engagement you get on social media. The best days to post on Instagram are Wednesday throughout the day, but particularly around 11 AM, and Friday from 10 AM to 11 AM.