Working with Josh is an absolute pleasure. First and foremost the quality of his work is exceptional, visually striking and really well put together. He's very clear about how to get there, helping his clients through the process with really coherent advice throughout the process of planning, shooting and editing. He puts stakeholders and video contributors at ease with his laid-back and reassuring style and makes the whole process enjoyable for everyone involved. I wouldn't hesitate in recommending Josh to anyone looking to make a great video, I'll certainly be using him again.
Chris Tod – Merlin Business Consultancy
Working with Josh Bannister to produce a promotional film for our medical education charity, PRIME, has been a delight. His expertise and creativity in both videography and music has resulted in a highly professional video that is now receiving extensive appreciation. It will undoubtedly be welcomed and influential across our worldwide audience.
Beyond his production expertise, Josh has a great ability to understand and work with a brief. The result for us has been exceptional – thoughtfully and beautifully aligned to our requirements.
Richard Vincent – Prime International Medical Education
It was such a pleasure partnering with Eden Visions for our brands digital content. From the outset, Josh was attentive to the brief set and our needs. His communication was highly professional and we knew the video was in safe hands. We were delighted with the end product and would highly recommend.
Adam – Akielo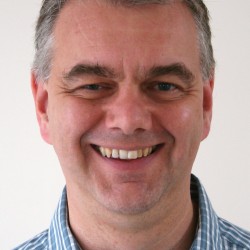 Josh has produced a couple of high quality promotional videos for us in a timely fashion.  His very professional work has been effective for us in promoting our courses and events.
Nick McQuaker – Director of Training and Development SGP
Amy and Adam's wedding was a day to remember and just when you thought the day couldn't have been any more perfect, watching the video then takes it to another level.
You seem to know exactly how to bring out the best, right down to musical timing. We have so many favourite bits in the video, some of which may only be a few seconds long but are so meaningful. Thank you for enabling us to remember such a wonderful and memorable day in a truly beautiful, natural and stylish way.
Carole Skinner-Rupniak – Mother of the Bride
Having Josh do our wedding video was one of the best choices we made about our day. Josh was very easy going on the day and worked expertly with our photographer to ensure we had a great time and managed to capture the wedding in such a beautiful way. In the video he used our chosen music from the ceremony and reception to make sure the memories came flooding back as we watched it for the first time. It has provided us and our families with a wonderful memory that we wouldn't be without.
Mr & Mrs Chittenden